Welcome to the February Book Club – our theme for the month was Romance. I chose to read Me Before You by Jojo Moyes. I really enjoyed this book as it was not a traditional boy meets girl romance.
The book is set in England and begins with a glimpse into the life of Will Traynor, super successful guy – over achieving business man, perfect life, work hard and play hard kind of guy. Tragedy strikes Will and leaves him paralyzed and wheelchair bound.
We are then introduced to Louisa Clark – an ordinary girl from a small English tourist town. She's just been let go from her ordinary job in a small diner. The diner is closing and job prospects are bleak in her town.
The paths of these two cross as that small town is where Will's very wealthy parents live and bring him to convalesce. Louisa is hired as a helper to take care of Will who is distraught over his health. He's desperate to go to Switzerland and be allowed to take advantage of their legal assisted suicide laws. Will and his parents have negotiated that they will give him 6 months – 6 months to figure out if life is worth living with his health. At the end of that time, they will let Will choose life or not.
There are some fun characters in Me Before You – there's Louisa's boyfriend who is an endurance athlete and is training for a crazy event (kind of an Ironman type thing). The boyfriend meal preps and eats only lean chicken and veggies and is always talking about his workouts. It's rather hilarious. The two go out in the evenings with his triathlon club and the dialogue is super entertaining.
There are interesting dynamics with a quirky sister and Louisa's parents and even the castle of the town is almost its own character.
Back to the story – I'm guessing you think you can see where this is going. Will's parents want him to learn that there is life to live even in a wheelchair. Louisa is tasked to help Will find joy in life.
But, the story doesn't go exactly where you think it's going to go… I recommend it for a fun read and a lesson in looking at the curve balls that life throws at you. When one door closes, another one opens type thing and breaking out of your comfort zone.
Also – go check out the blog link up on Sarah's blog for more Romance novel reviews.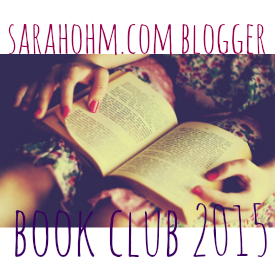 Disclaimer: the links in this post are Amazon affiliate links – if you click through and make a purchase, my blog will earn a few pennies. Thank you for supporting my blog.
For March, we are reading a biography of a person that we would like to learn more about. I just picked my book and am reading Twelve Years a Slave by Solomon Northrup.